Leadership
Leadership
Leadership
Dr. Matthew Edson, Founding Dean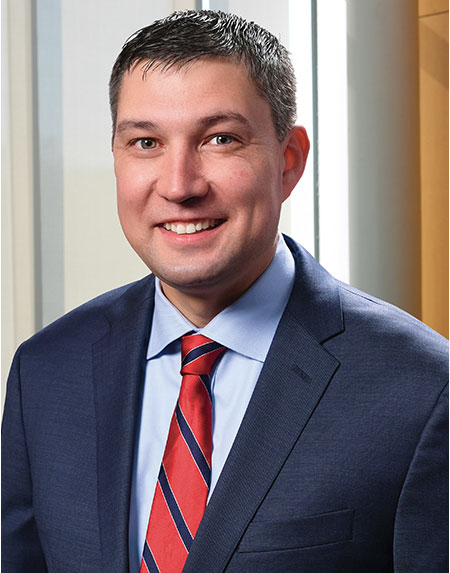 Dr. Matthew C. Edson was named founding Dean of the Shreiber School of Veterinary Medicine of Rowan University in June of 2021.
Founder and owner of Rancocas Veterinary Associates, a multi-doctor, multi-location mixed animal practice based in South Jersey, Edson leads a group of veterinary professionals that treat a wide range of species. He has special professional interests in miniature pig and small ruminant medicine and surgery and has lectured nationally on those subjects. He is an advocate for the advancement of affordable, clinically-relevant veterinary education.
A native of Eastampton Township, Dr. Edson is a former executive board member and the immediate past president of the New Jersey Veterinary Medical Association, a former site visitor for the American Veterinary Medical Association (AVMA) Council on Education, former chair of the AVMA Committee on Disaster and Emergency Issues, and former vice chair of the AVMA Practice Advisory Pilot Panel. He also has served as a manuscript reviewer for the Journal of Exotic Pet Medicine.
Dr. Edson earned his veterinary medical degree from Kansas State University. He earned his bachelor's degree in animal science and biology from Rutgers University and also completed training as a Mobile Intensive Care Paramedic through Virtua Health. He is a licensed veterinarian in New Jersey, Pennsylvania, and Delaware and a Member of the Royal College of Veterinary Surgeons.  He has strong interest in veterinary business and practice management is also Certified Veterinary Practice Manager (CVPM).
Named a top veterinarian by South Jersey Magazine in 2017, Edson was voted "Best Veterinarian" in Burlington County by Burlington County Times readers in 2018, 2019, 2020, 2021, and 2022. Dr. Edson was named to the 2022 NJBIZ Health Care Power 50 list, which ranks the top influencers in health care in New Jersey.
Dr. Karen Inzana, Associate Dean for Academic Affairs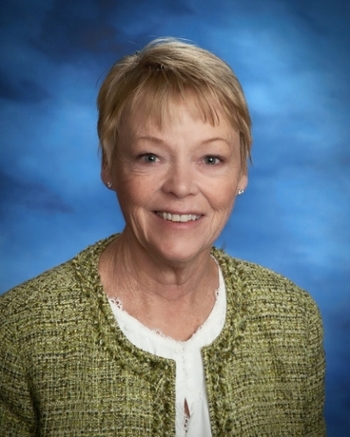 Dr. Karen Inzana is the Associate Dean for Academic Affairs at the Shreiber School of Veterinary Medicine of Rowan University. Dr. Inzana received her Doctorate of Veterinary Medicine from University of Tennessee and completed a residency in Neurology at University of California at Davis. She obtained a Master of Science and PhD in Neuroscience at the University of Wisconsin before joining the faculty at Virginia-Maryland College of Veterinary Medicine at Virginia Tech as Head of Clinical Neurology Service.
In 2006, Dr. Inzana was a recipient of an Advance Fellowship in Academic Affairs funded through the National Science Foundation Advance Award which initiated her career in Academic Affairs. As one of the founding faculty at the Long Island School of Veterinary Medicine at Long Island University, she served as Associate Dean of Academic Affairs. Dr. Inzana's current interests include the development of clinical reasoning, longitudinal assessment planning, and curriculum development.
Dr. Suzie Kovacs, Associate Dean for Student Success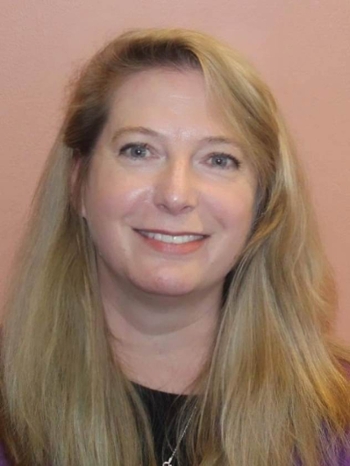 Dr. Suzie Kovacs is the Associate Dean for Student Success at the Shreiber School of Veterinary Medicine of Rowan University.  Dr. Kovacs graduated from the Ontario Veterinary College at the University of Guelph with a Master of Science in Epidemiology, after which was hired as a founding faculty member at Western University of Health Sciences' College of Veterinary Medicine.
Dr. Kovacs received a Ph.D. in Higher Education from Claremont Graduate University for work focused on diversity, equity, and inclusion within the veterinary profession. In 2015, she was a charter recipient of the Broad Spectrum Veterinary Student Association LGBTQ+ Awareness Award, a national award that recognizes those who support and confirm inclusivity in veterinary academia, regardless of sexual orientation, gender identity, or gender expression. 
Dr. Omar Tliba, Associate Dean for Research and Graduate Studies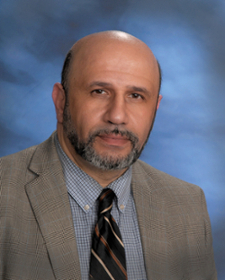 Dr. Omar Tliba is the Associate Dean for Research and Graduate Studies for the Shreiber School of Veterinary Medicine of Rowan University. Dr. Tliba holds a Doctor of Veterinary Medicine degree from the El-Tarf College of Veterinary Medicine at University of Badji-Mokhtar Annaba, Algeria, a Master of Science in Biomedical Sciences from the University of Rennes, France, another master's in the area of molecular and cellular interaction between the host and parasite from the University of Paris XII, France, a University Diploma in immuno-physiology of infection from "Pasteur Institute" in Paris, France, and a doctoral degree from the National Institute of Agriculture Research, Tours, France in the area of animal life science and immunology, specifically characterizing the early immune responses and the mechanisms of immuno-evasion by an important parasite in cattle, Fasciola hepatica.

Dr. Tliba's academic interests include independent and collaborative research in lung and inflammatory diseases, teaching and mentoring students. He has over 26 years of research experience in the area of allergic diseases. In the last 20 years, he has been conducting airway inflammation-related research and specifically investigated certain pharmacological aspects of pulmonary diseases. He has been awarded several prestigious multiple years grants from foundations such as the Parker B. Francis Fellowship and American Lung Association, as well as the National Institute of Health (NIH) including K99/R00 (5 years), R21 (2 years), and R01 (11 years) and has served as a reviewer for multiple NIH foundations (both national and international) grant review panels.​